Small Plates & Quality Meats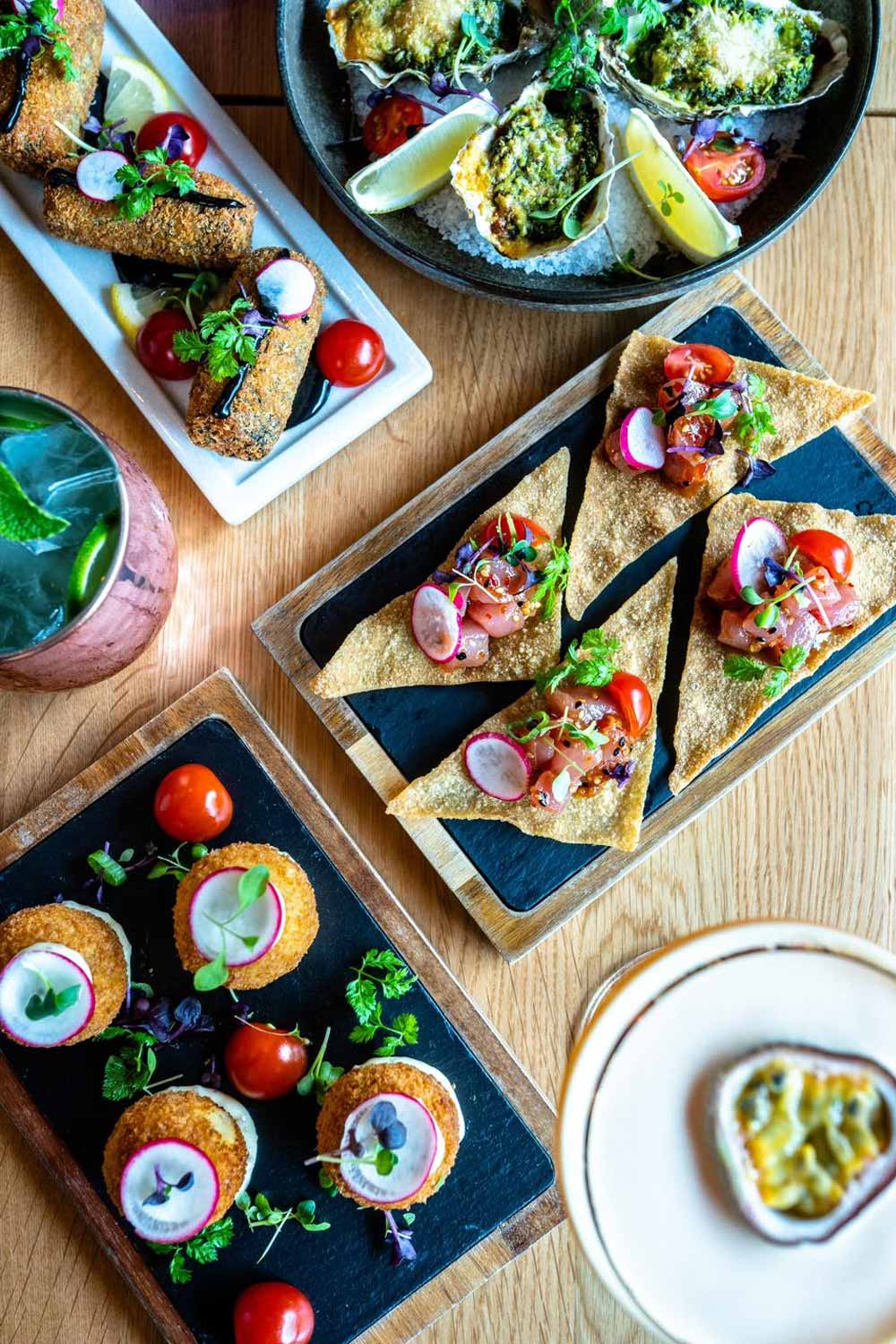 Max + Moritz: Immerse Yourself in Luxembourg's Bustling City Life at Its Finest Terrace in Luxembourg-Belair
When it comes to the
best restaurant terraces in Luxembourg
, Max + Moritz in Luxembourg-Belair stands out for its vibrant ambiance and immersive city borough experience. We offer a terrace that captures the essence of Luxembourg's bustling city life. With a lively atmosphere, delectable cuisine, and a charming setting,
Max + Moritz's
terrace is the ultimate destination to enjoy exceptional dining while embracing the vibrant pulse of Luxembourg's capital.
A Dynamic Terrace Experience
Max + Moritz presents a terrace that immerses you in the heart of Luxembourg's bustling city life. Located in the vibrant neighborhood of Luxembourg-Belair, the terrace offers an authentic and energetic atmosphere that mirrors the vibrant pulse of the surrounding city borough. It's the perfect place to dine and soak up the lively ambiance.
Culinary Delights to Savor
Max + Moritz is renowned for its exquisite small plates ans quality meats offerings. The menu showcases a fusion of flavors from around the world, complemented by local delicacies and premium ingredients. From tantalizing small plates to mouthwatering main courses and decadent desserts, each dish is crafted with care, ensuring a memorable dining experience.
An Urban Lunch Experience
Max + Moritz's terrace provides an ideal setting for a delightful lunch amidst Luxembourg's bustling city life. Picture yourself enjoying a flavorful meal while absorbing the vibrant energy that fills the air. The terrace offers a comfortable and inviting space where you can savor your meal, unwind, and immerse yourself in the lively ambiance of Luxembourg's capital.
Embrace the Vibrant Outdoors
For those seeking an outdoor dining experience that reflects the active city buzz, Max + Moritz's terrace is the perfect choice. Surrounded by the energy and liveliness of Luxembourg's urban environment, you can enjoy your meal in a relaxed and vibrant setting. Whether it's a leisurely lunch or an enchanting dinner, the terrace invites you to embrace the bustling city life while indulging in culinary delights.
Immerse Yourself in Urban Energy
One of the highlights of Max + Moritz's terrace is the immersive experience of Luxembourg's dynamic cityscape. From the terrace, you can soak up the vibrant surroundings, observing the rhythm of the city as people go about their daily activities. This unique atmosphere adds an extra layer of excitement and dynamism to your dining experience.
Among the Top Terraces in Luxembourg
Max + Moritz's terrace has earned its place among the top terraces in Luxembourg for its ability to provide a captivating urban, yet cosy experience. With its vibrant ambiance, attentive service, and outstanding cuisine, it has become a favorite destination for locals and visitors alike. The commitment to offering an exceptional dining experience sets Max + Moritz apart, ensuring an unforgettable culinary adventure in the heart of Luxembourg's bustling city life.
Unwind and Sip
If you're seeking a place to unwind and enjoy a refreshing drink, Max + Moritz's terrace is an excellent choice. The bar offers a wide selection of beverages, including handcrafted cocktails, fine wines, and local beers. Amidst the active city pulse, the terrace provides a relaxing and invigorating space to savor your drink and soak up the vibrant energy that surrounds you. Max + Moritz in Luxembourg-Belair offers more than just a restaurant terrace; it provides an immersive experience of Luxembourg's lively city ambiance. With its lively atmosphere, exceptional cuisine, and a setting that embraces the urban energy, Max + Moritz's terrace promises an unforgettable dining adventure. Don't miss the opportunity to indulge in the vibrant city borough experience and savor the best of Luxembourg's culinary delights at Max + Moritz. Experience the pleasure of dining on our terrace with 46 seats. Unwind, dine, and create cherished memories in this lively setting.
Max + Moritz: Terrace FAQ
The terrace can accommodate 46 seats, providing ample space for you to enjoy your dining experience.
While not mandatory, making a reservation is highly recommended to secure your preferred seating and ensure a seamless dining experience. We want to guarantee the best service for our guests.
Yes, you can make a reservation specifically for drinks on our terrace. We understand that you may want to enjoy our delightful selection of beverages while taking in the vibrant atmosphere.
Yes, the terrace is covered, providing protection from sun and rain. You can enjoy your time on the terrace regardless of the weather conditions.
The terrace is closed for lunch on Saturdays and all day on Sundays. We apologize for any inconvenience caused and look forward to welcoming you on other days of the week.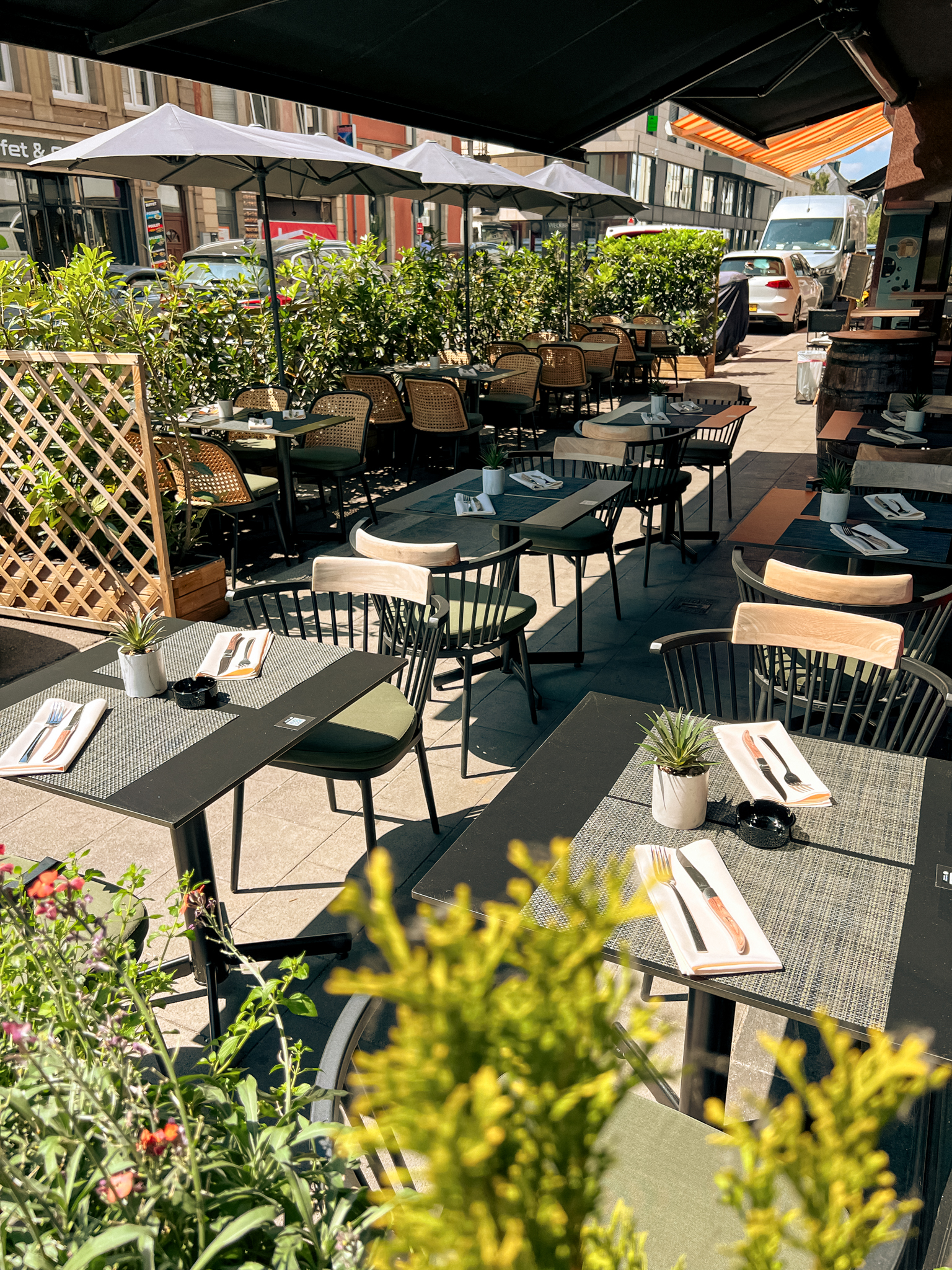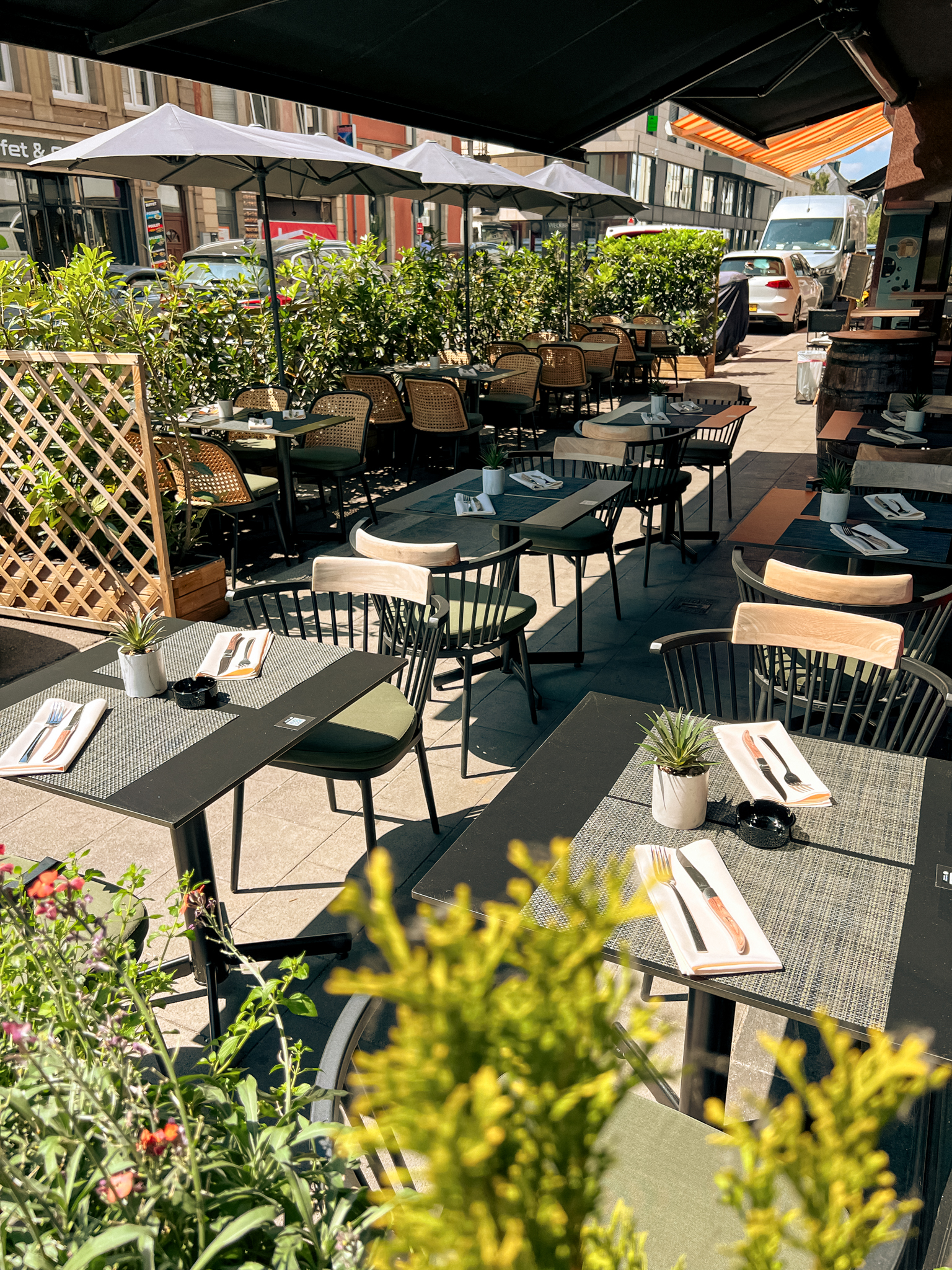 Business hours
Monday - Friday 12pm - 2.30pm
Monday - Wednesday 5.30pm - 11pm
Thursday - Friday 5.30pm - 12am
Saturday 7pm - 12am
Kitchen Hours
Monday - Friday 12pm - 2pm
Monday - Saturday 7pm - 10pm
2-4, Avenue du X Septembre
L-2550 Luxembourg-Belair
Phone: + 352 2 637 99 10
info@maxmoritz.lu